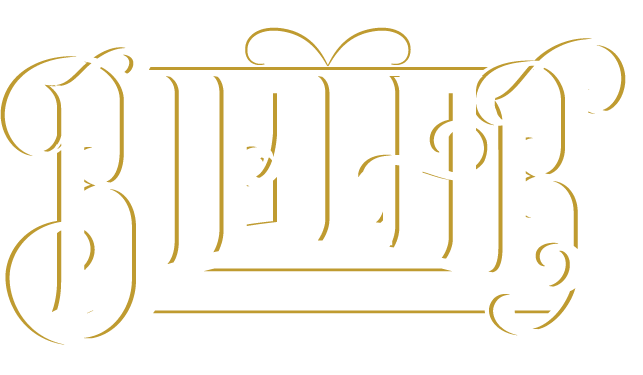 Bio Lab piercing studio is Houston's premiere location for piercings and body modification.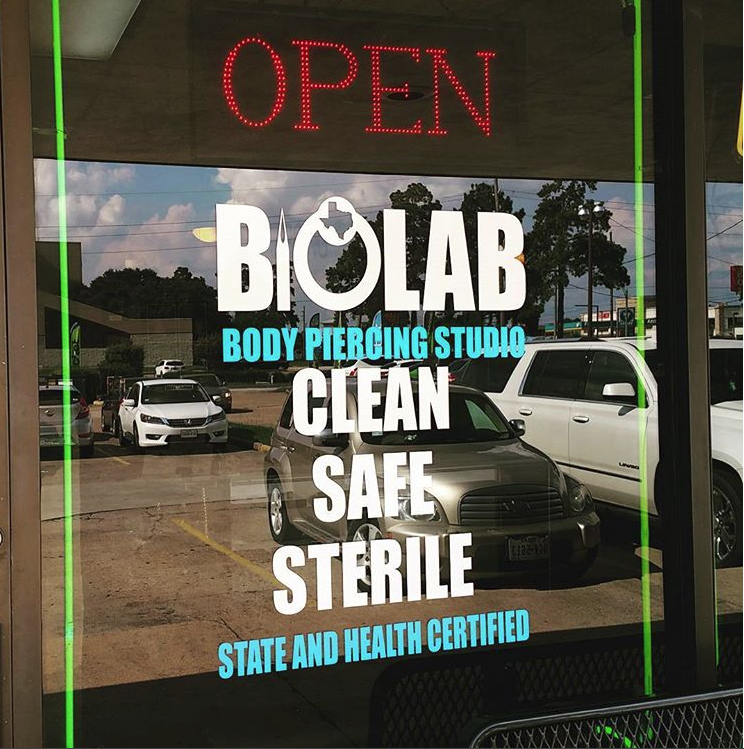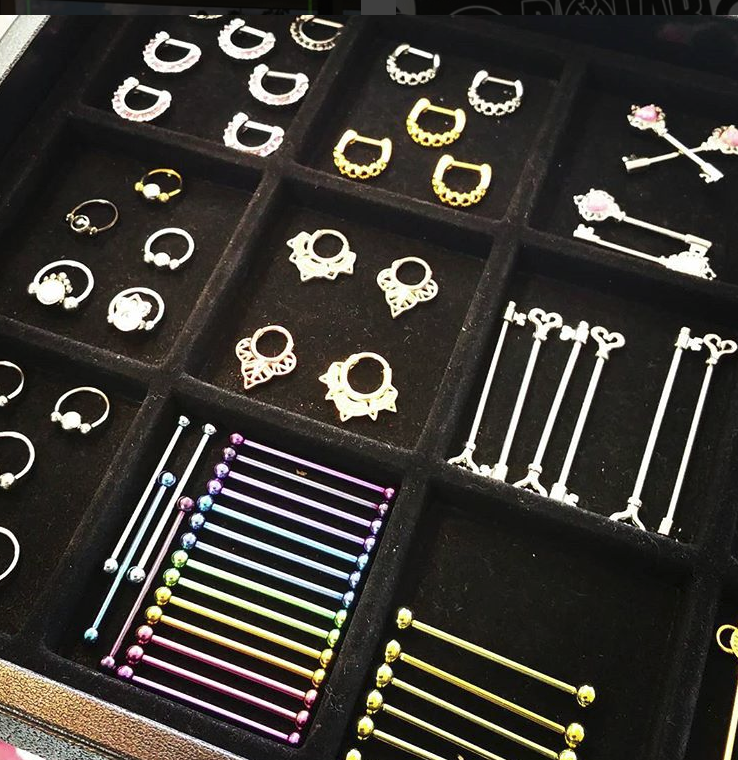 Award winning studio
Biolab is the standard of excellence you want for any modification.
Named Houston's Best for multiple years running.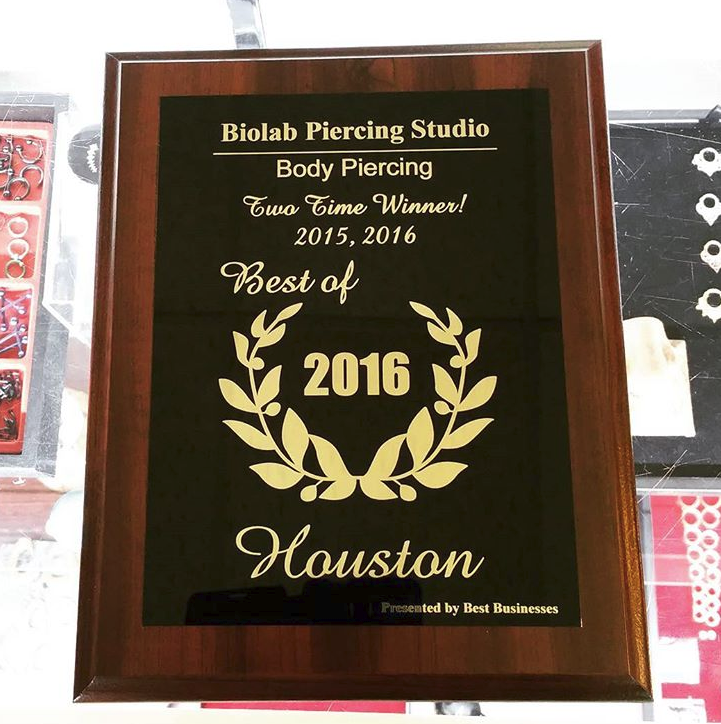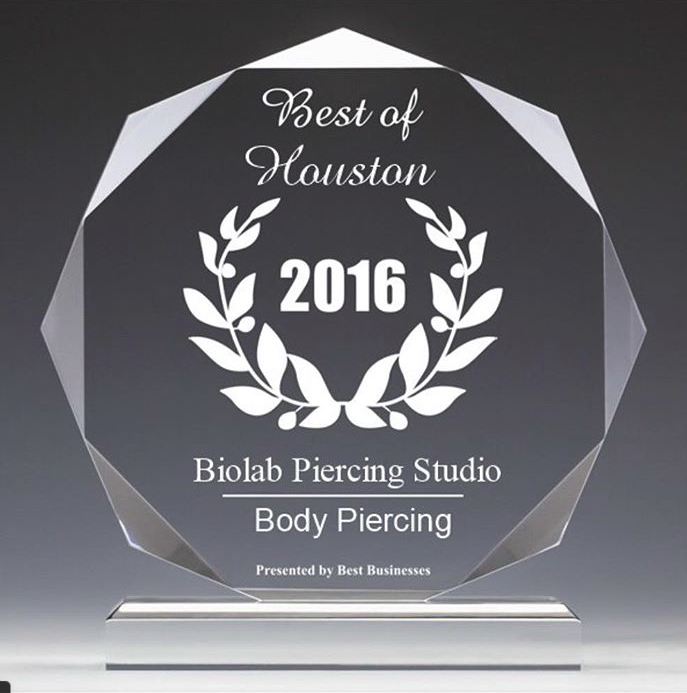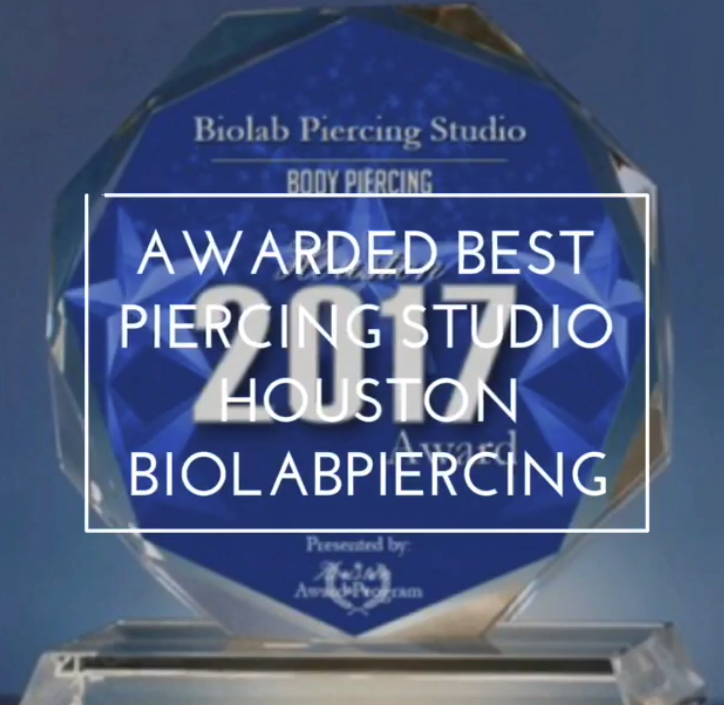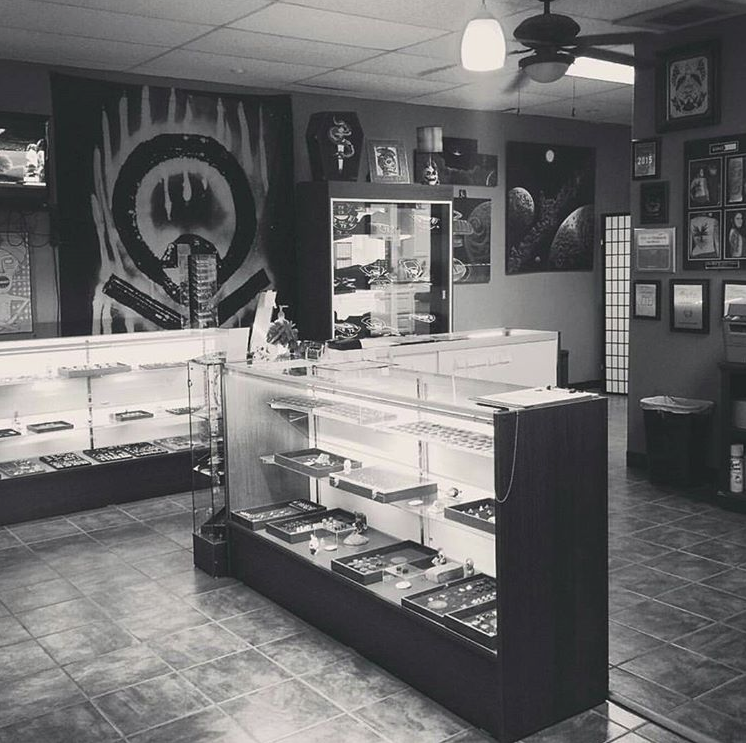 BIOLAB PIERCING STUDIO
281-894-2227
12535 Jones Rd. Houston, Texas 77070
Open 7 days a week.
Opening at Noon daily and closing at 1 am.
Weekends we stay open until 2 am.
WHAT YOU NEED FOR MINORS TO GET PIERCED
Minors must have a biological parent or legal guardian (Legal guardian means an adult with legal court documents notarized and stamped) present with a valid picture ID, birth certificate of minor wishing to be pierced, and a photo ID for minor. A school yearbook, school ID, or state ID will work for in the identification process. Names on the birth certificate must match names on IDs.
We apologize for any inconveniences this may cause but you need to bring all the proper documents if you lan on getting your minor pierced.
WE DO NOT PIERCE CHILDREN UNDER 13 NO MATTER WHAT. This includes babies earlobes.
For Laws and info on tattooing and piercing minors can be found HERE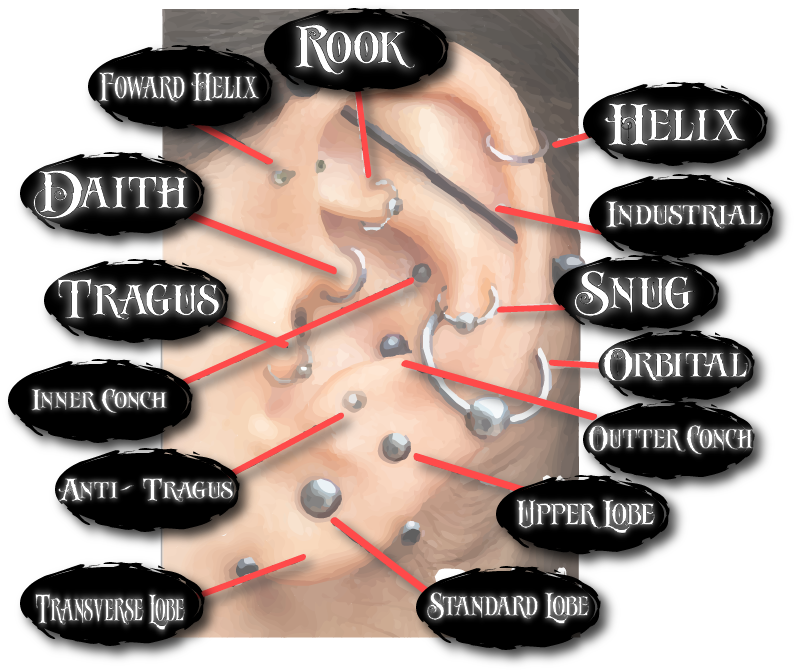 Lobe $40.00
Cartilage $45.00
Rook $50.00
Conch $50.00
Tragus $50.00
Daith $50.00
Helix $50.00
Double Helix $80.00
Triple Helix $120.00
Industrial $75.00
Conch Industrial $100.00
Eyebrow $50.00
Nostril $50.00
Septum $50.00
Bridge $60.00
Tongue $60.00
Labret $60.00
Medusa $60.00
Monroe $60.00
Lip $60.00
Vertical Lip $60.00
Snake Bites $100.00
Cheek $90.00
Navel $60.00
Dermal Anchors – 1 for $90.00 / $60.00 for each additional (same sitting)
Nipple / Vertical Nipple $60.00
Both Nipples $100.00
Any Genital Piercing (male / female) Please Ask
.